LamiEco-300/500 Economic FR Tarpaulin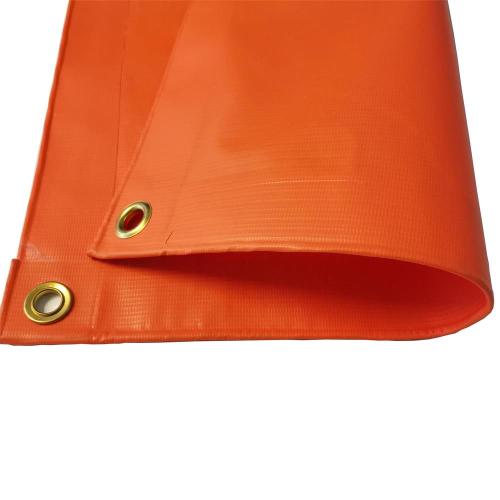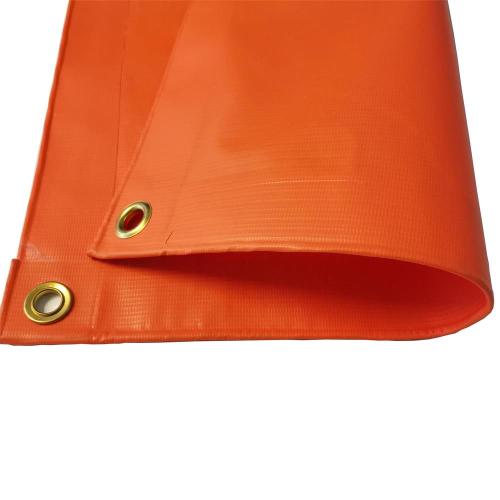 | | |
| --- | --- |
| Categories | PVC Coated Fabric |
| Album | View larger image |
| Brand | Taimei |
| Weight | 300gsm-500gsm |
| Life Time | 1-2 year |
| Bese Fabric | Polyester |
| Fabric Count | 18*12yarn/sq.inch |
| Thickness | 0.3-0.5mm |
| Surface Finishing | PVC |
| Tensile Strength-Warp | 500N/5cm |
| Tensile Strength-Weft | 500N/5cm |
| Tear Strength-Warp | 150N/5cm |
| Tear Strength--Weft | 150N/5cm |
| Coating Adhesiion | 50N/5cm |
| Temp Resistance | -30 to +70℃ |
| Fire Retardent | B1,B2 Level |
| Printing Compatibility | Printing Ready |
| Update Time | 2020-10-24 |
LamiEco-300/500 Economic FR Tarpaulin

PVC tarpaulin is a three-ply fabric consisting of a piece of scrim laminated between two sheets of polyvinyl film (PVC).

PVC tarpaulin is coated polyester waterproof cloth is in high strength polyester canvas cloth, coated with polyvinyl chloride (PVC) paste resin with growth agent.

Features:
MATERIAL DESCRIPTION
ITEM
UNIT
RESULT
TEST STANDARD
Weight (+/-3%)
g/m2
300
400
500
DIN EN ISO 2286-2
Bese Fabric
Type
Polyester
Polyester
Polyester
DIN 60001
Yarn
Denier
200*300
300*500
500*500
DIN EN ISO 2060
Fabric Count
yarn/sq.inch
18*12
18*12
18*12
DIN EN 1049-2
Thickness
mm
0.3
0.4
0.5
-
Roll Width (Max)
m
3.2/5.1
3.2/5.1
3.2/5.1
-
Roll Length (Max)
m
20 - 800
20 - 800
20 - 800
-
Surface Finishing
Material
PVC
PVC
PVC
?
Tensile Strength-Warp
N/5cm
500
500
500
DIN53354
Tensile Strength-Weft
N/5cm
500
500
500
DIN53354
Tear Strength-Warp
N/5cm
150
150
150
DIN53354
Tear Strength--Weft
N/5cm
150
150
150
DIN53363
Coating Adhesiion
N/5cm
50
50
50
DIN53363
Temp Resistance
℃
-30 to +70
-30 to +70
-30 to +70
DIN EN 1876-2
Fire Retardent
B1,B2 level is optional upon request
Treatment
UV treated; Acrylic Lacquered upon request.
Color
16 standard color, and can be customized.
Printing Compatibility
Printing Ready
Temp Resistance
Special treatment to use under -40℃ (optional)
Note: The technical specifications contained herein are believed to be reliable, but no representations, guarantees or warranties of any kind are made regarding their accuracy or suitability of the material for particular applications.
Features:

100% Waterproof
High Tenacity Strength
Flexibility
Crack Resistant
Customized FR Standard
REACH Regulations Standard
Cadium Free
Colors Available:
Black

White

Red

Orange

Dark Green

Dark Red

Blue

Grey

Green
?
Applications:
Protect grain from adverse weather conditions with grain covers

One convenient and economy solution for the open the farm house

Offer perfect solution to get the right amount of water to your plants
Downloads:
?
Sign Up to Get Latest Updates
Contact us
Office: No. 6, Cuiling Road, Qingdao, Shandong, China
Factory: Qingdao · Weihai · Binzhou · Tai'an
Phone: +86 13210148150
Send Email to us
宅基地如何赚钱
近几年上证指数最低点
福建31选7奖金
江西11选5走势图360
甘肃快三预测
极速赛车app开奖号码预测
辽宁体彩11选5
pc蛋蛋外围庄家算账
私募分级基金配资
贵州十一选五专家预测
天津11选5购彩